Welcome to the Green Lantern Wiki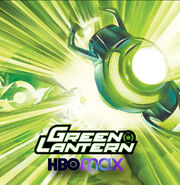 Green Lantern is an upcoming American superhero science fiction drama based on the DC Comics characters and group of the same name.
The first season of the HBO Max series, Green Lantern will premiere in 2021 and run for ten consecutive episodes. It will chroncalize the stories of several Green Lanterns as they discover their abilities.
Seth Grahame-Smith serves as showrunner, with Marc Guggenheim as a co-writer.
About Us
Green Lantern Wiki is a collaborative community where we aim to keep track of everything relating to the series: characters, episodes, crew, and more. We currently have a total of 29 pages.


We also have a place for getting to know each other and to talk about Green Lantern in our Discussions. Whether you are here to start editing or to chat with fellow users, you are welcome to sign up for an account!
Help out?
Need help building out this community?
You can also be part of the larger Fandom family of communities. Visit Fandom's Community Central!
Live action:
Arrowverse (Arrow, Batwoman, Birds of Prey, Black Lightning, Constantine, DC's Legends of Tomorrow, The Flash (1990), The Flash (2014), Supergirl) • Batman • Doom Patrol • Gotham • Green Lantern • Human Target • iZombie • Krypton • Lois & Clark: The New Adventures of Superman • Lucifer • Pennyworth • Powerless • Preacher • Smallville • Stargirl • Swamp Thing • Titans • DC Universe

Animated:
Batman: Caped Crusader • Batman: The Animated Series • Batman: The Brave and the Bold • Batwheels • Beware the Batman • DC Animated Universe (Batman Beyond, Justice League, Justice League Unlimited, The New Batman Adventures, Static Shock, Superman: The Animated Series, The Zeta Project) • Green Lantern: The Animated Series • Harley Quinn • Justice League Action • Super Friends • Teen Titans • Teen Titans Go! • Young Justice